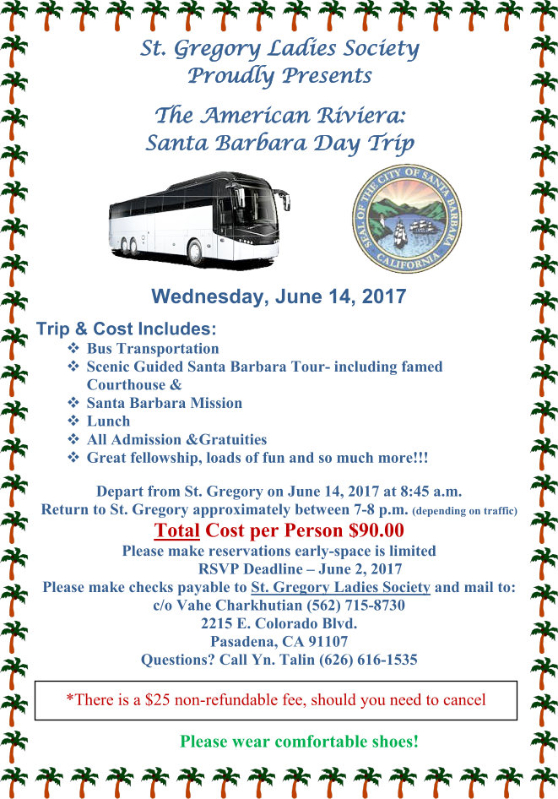 St. Gregory Ladies Society
Proudly Presents
The American Riviera:
Santa Barbara Day Trip
Wednesday, June 14, 2017
Trip & Costs Includes:
Bus Transportation
Scenic Guided Santa Barbara Tour – Including famed Courthouse & Santa Barbara Mission
Lunch
All Admission & Gratuities
Great fellowship, loads of fun, and so much more!!!
Depart from St. Gregory on June 14, 2017 at 8:45 a.m.
Return to St. Gregory approximately between 7-8 p.m. (depending on traffic)
Total Cost per Person $90.00
Please make reservations early – Space is limited
RSVP Deadline – June 2. 2017
Please make checks payable to St. Gregory Ladies Society and mail to:
c/o Vahe Charkhutian (562) 715-8730
2215 E. Colorado Blvd.
Pasadena, CA 91107
Questions? Call Yn. Talin (626) 616-1535
* There is a $25 non-refundable fee, should you need to cancel
Please wear comfortable shoes!