St. Gregory Armenian Apostolic Church Pasadena Men's Forum (Open To All)
Thursday, November 30 – 7:00p.m.
Presents A Special Event:
Hayrenik Heros And Martyr
THE EPIC JOURNEY OF THE LIFE OF FRESNO BORN ARMENIAN:
COMMANDER MONTE MELKONIAN – NATIONAL HERO OF ARMENIA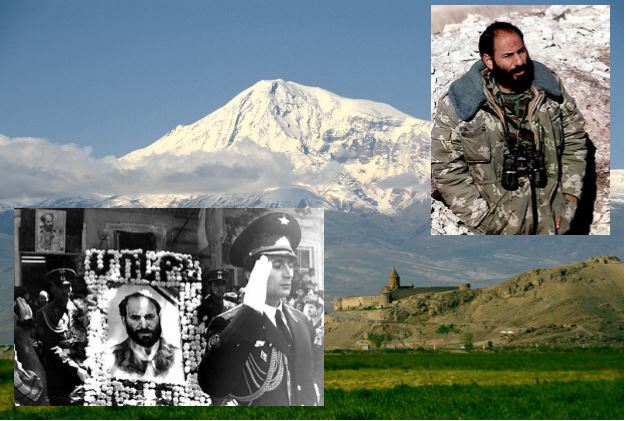 As told by his older brother Dr. Markar Melkonian Professor of Philosophy at CSUN & Author of the Book: My Brother's Road: An American's Fateful Journey to Armenia. Controversial & Heroic life come hear firsthand the story so talked about & Monte's place in Armenian History.
A story to bring pure interest, passion, nationalism & tears. The ultimate sacrifice Martyrdom. Commander Monte led 4000 Fighters & 30 Tanks in the battle of Artsakh/Nagorno-Karabagh to preserve freedom for Armenians. From Fresno to Beirut to Armenia.
RSVP's Are A Must As Dinner Will Be Served
Admission $17
Khajag Konialian: 626-351-0216
Ardash Gourdikian: 626-399-1914
Church Off. (Vera): 626-449-1523